G9Skin was created with the intent of being an anti-pollution brand, aimed at providing smart skincare to the busy, urban woman who is exposed to harmful elements that pose a threat to the health of her skin. G9Skin aims to utilize nine exceptional ingredients to work hard in fewer steps to protect and fight against nine harmful factors of urban life, providing endless results with minimal ingredients.
The team at G9Skin studies and develops skincare products that help alleviate damage that external factors can have on your skin while living a busy life. These benefits that G9Skin aims to provide include combating improper cosmetic use and skincare habits, and other personal habits such as nicotine and alcohol use. Other factors fought involve environmental impacts such as global warming, air pollution from gas and dust, ultraviolet rays as well as dry living environments from heating and cooling units.
To help aid women's skin from the array of harmful factors, G9Skin has found that the following ingredients can make a great difference and help to alleviate these negative impacts: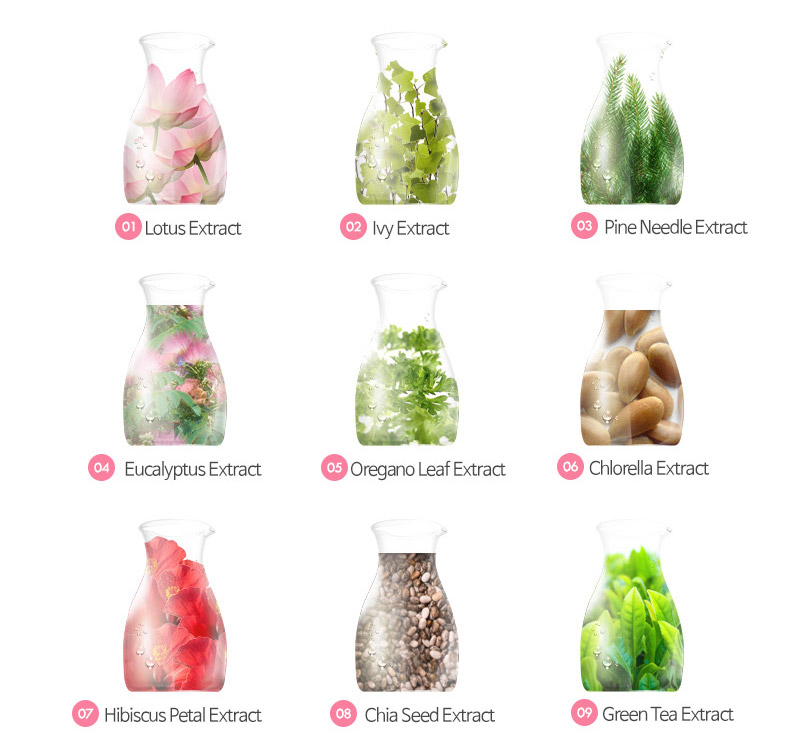 G9Skin aims to help purify the exhausted skin of busy, urban women everywhere with their dedicated team in Korea and the quality ingredients used in their laboratories to achieve radiant results from each of their smart skincare products!
Click here to shop G9Skin!
Click here for wholesale.